Production Health Community Newsletter | March 7, 2023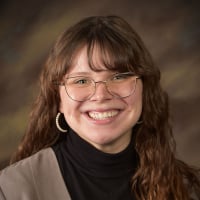 Opportunity for Product Feedback
My name is Rotem and I am a product manager at Augury. As part of our discovery into what works and what doesn't [with regards to the asset list] we have a couple questions for you:
How was the asset list experience for you? What was good and what did you think could be better?
How did you choose what assets to put on your original list?
How did you collect the information needed to fill the asset list details? was it by physically walking around the site or was it in files and systems in your office?
What use do you have for the asset list you received post-criticality assessment?
Latest Discussions
Hello, we had a problem getting the mechanics to trust what our technology was telling us. We have several tenured mechanics, and they had been taking care of the equipment for a long time. The failures that we find with augury are very high in the P-F curve so when we ask them to change the component they could not understand why we where changing good components out...Read More
Hello, I am at the Fayetteville site and was wondering who else from Frito-Lay we have in the community. I was also wondering if anyone is experiencing any communicating issues? Nodes, Routers, Endpoints? We have had great communications up until a couple of days ago...View Post
Why is adoption and rollout still slow? I would offer three areas I have seen opportunities in:  benchmark to understand what competitors and others are doing and benefiting from; holistic view of the manufacturing line and its operation; and, change management for all involved. Just a thought starter…open forum and welcome all thoughts and ideas to help adoption and reap the benefits…Read More
Weekly Best Practices
Educate the broader team at your facility about what you want to accomplish with the Augury program. The more people who understand the goal, the higher likelihood of success for the program. People are less likely to accidentally knock off a sensor if they know the importance of what the sensor is capturing and how it will help make their job easier...Read More
Upcoming March Events
We have a lot of events planned for this year and would love to catch you in person if you'll be at any. For the month of March, we'll be at:
Int Roofing Expo 3/7 to 3/9 in Dallas, TX
Intl Mass Timber Conference 3/27 to 3/29 in Portland, OR
American Manufacturing Summit 3/28 to 3/29 in Lombard, IL
Popular Topics This Week