The Inside Scoop | November 1st, 2023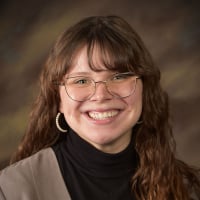 New Discussions
Are you ready to dive into chapter four of Machine Health For Dummies, Augury Special Edition?
Discover how machine health can deliver significant business value, including increased collaboration and sustainability. Chapter four includes insights on:
✅ Changing how you work
✅ Looking at the cost of unplanned downtime
✅ Maximizing production capacity
✅ Getting more out of your assets
✅ Achieving sustainability goals
Take a few minutes to read the chapter and share your takeaways in the comments.
New Articles
You'll now see a different documentation structure in the knowledge base. These organizational changes have been made to make it easier for you to navigate our documentation.
These changes reflect one of our newest resources:
AERO: Augury's Educational Resource for Onboarding
Gain proficiency in Augury's System through the completion of our custom training modules. As you progress through these modules, you'll gain invaluable knowledge about Augury's Machine Health solutions, allowing you to make data-driven decisions, optimize maintenance strategies, and achieve significant cost savings.
Check it out here.
See our other new articles below.
Proper lubrication is a critical and fundamental component of any company's maintenance and reliability practices.  Applying the correct lubricant on the correct machine at the correct time and in the correct quantities is a vital step in ensuring proper machine health within a facility…By using the best practices in this article, a site can improve the overall machine health of their facility and extend the life of their equipment.
Check it out here.
Augury uses a Machine Health Index (MHI) consisting of 4 statuses, to help you understand the severity and repair priority of machine faults based on the data we see. Watch the video and reference this article for an overview of the 4 statuses.
Check it out here.
This document provides instructions on how to use Augury's web platform to generate diagnostic reports for machines. Users can create reports for either entire buildings or individual technician visits, customize the report content, and choose from various language options before saving or emailing the report.

Check it out here.
In the dynamic realm of the Internet of Things (IoT), smooth connectivity is the linchpin to keeping your devices and systems running seamlessly. Introducing the Halo system – your trusty companion for maintaining IoT connectivity. Discover the secrets of tackling those pesky IoT issues in this article.
Check it out here.