The Inside Scoop | October 24, 2023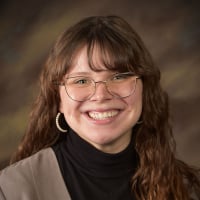 New Discussions
A recent post related to cavitation really hit home with me. Early in my refinery career I was trying to solve a problem where a really expensive pump and gearbox was getting wrecked, and replaced in-kind, approximately every 6 weeks. While the refinery employed a very sophisticated Honeywell TDC Distributive Control System, a common cause as to what created or lead up to these events could not seem to be captured. The NDT and Inspection crew would increase their frequencies of vibration readings on this machine and from their analysis could never really capture anything other "normal" or "critical"...Read More
We're breaking down chapter three of Machine Health For Dummies, Augury Special Edition! 
Learn more about the key capabilities a machine health solution should have. Chapter three dives deeper into:
✅ Ensuring full machine coverage
✅ Using AI
✅ Empowering your employees
✅ Offering a full suite of end-to-end services
✅ Providing global coverage and scalability
Take a few minutes to read the chapter and share your takeaways in the comments. 
New Articles
Adding New Users Any user with administrator access has the ability to add new users to the Augury platform. Navigate to the 'Users' tab on the left sidebar as shown below and click '+ Add User' on the top right. Once you open the '+ Add User' widget fill in the information, set the user's notifications, and click 'Save'.…Read More
The guide provides instructions for setting up a Peplink Max BR1 Mini. Before you Begin Understanding some basic features of the Router before you begin setting it up will help get you up to speed with the setup process. Box contents Note! It is important to keep the manufacturer's box and all its contents, and…Read More
Follow the instructions in this document for: Mounting a Peplink router inside the router enclosure box (all approved permutations) Mounting and setup of the PoE injector for the Peplink AP One Flex Before you Begin Ensure that the router you're planning to mount in the enclosure box is preconfigured in accordance with…Read More
The purpose of this guide is to provide basic instructions on how to identify and resolve Peplink Max BR1 Mini IoT issues. If this guide does not resolve or address the issue please utilize our help options found here. Before you Begin Understanding some basic features of the Router before you begin troubleshooting will…Read More