Get the Inside Scoop | October 10, 2023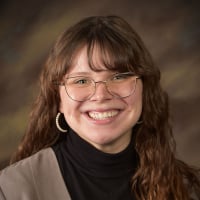 Saar Yoskovitz Oct 9, 2023

These past few days have been horrendous and devastating in Israel, and the days ahead will be difficult as well. As we grapple with the reports of injuries, missing people, and loss of life, our hearts are heavy, and our thoughts are with the many people and families affected by these tragic events. The views are inhumane and heartbreaking, not just for those of us who have friends and family in the region, but for everyone around the world who rejects violence and condemns terror.
In this current situation, we will work to ensure the safety and well-being of our teams and our ability to pursue our mission on behalf of our customers. We pray for a peaceful resolution and an end to the violence.
Everyone at Augury appreciates the showing of support we've received from around the world. It is comforting to see these signs of friendship and solidarity in the face of such terrible acts.
For our customers and partners in Israel, we offer our total support, and all of our resources are at your disposal. We share in your grief at the losses you have suffered.
Recent Discussions
We're breaking down each chapter of Machine Health For Dummies, Augury Special Edition (get your free copy here). First up, chapter one! Discover the what and why of machine health, how it enables Industry 4.0, and common causes of machine failures and their costs. Chapter one includes…Read More
In the Flip This Factory webisode 3 we're shining a light on the hidden reserves within your equipment and processes. But it's going to take a thoughtful approach to maximize the yield and capacity of your production. So roll up your sleeves as we dig into AI-driven actionable insights with industry experts @Adam Kilgore and @Ed Ballina as they share how an AI-powered strategy…Read More