Get the Inside Scoop | 10.3.23 Edition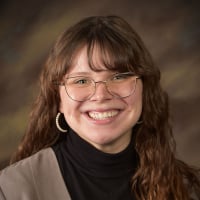 Announcements
Machine Health For Dummies, Augury Special Edition is the single source of truth for starting and scaling prescriptive maintenance at your plant. A first-of-its-kind guide to help you advance your predictive maintenance programs, drive Industry 4.0 goals, and benefit from reduced downtime and increased capacity.

Download the ebook today and join in the conversation as we explore a new chapter each week! Stay tuned for Chapter 1, The basics of machine health: what it is, why it matters, what, causes machine failures, and more. 👉 Download here 👈
Recent Discussions
I am grateful I was able to attend the 13th Annual Women in Manufacturing Summit last week. 🧡🧡🧡 From meeting customers from Frito-Lay-PepsiCo and Nestlé Purina, to making connections with other women in the Manufacturing space, it was a unique experience for me to be at a conference full of successful women (Read More) If you were able to join the Summit either live or online, please comment and share your favorite moment here.
Hello Endpointers, Sara from the content team here at Augury 😁 It turns out that the first Friday in October is officially Manufacturing Day! (That's this week - who's ready to celebrate?🎉) (Read More) Will you help me put together a great article on Manufacturing Day? I just need you to share one piece of advice you have for students who may be considering a manufacturing career.👨‍🎓 Please drop a comment here - I'd love to hear your thoughts! TIA!
What is baselining?
Baselining is a period of sampling (typically 2-3 weeks) where an asset's patterns of normal behavior are established. Once connected and sending run data, machines are immediately covered by several of Augury's algorithms, with others becoming active later. Machines likely to be in Alarm or Danger are flagged by the algorithms and baselined quickly (typically within days) by our VAs to reduce the risk of failure. Read More
As we enter into the 4th quarter of 2023, I'm curious to know more about the internal business discussions that either are or have taken place regarding the success and impact of Augury Machine Health. Budgeting process for next year are likely in full swing if not winding down and there's always immense pressure to cut costs without increasing risk to the business. With regards to Machine Health, are these relatively quick discussions with general awareness and appreciation for what benefits it brings to the operations or are there cases where these have been difficult conversations? Read More
Who's Moving Up in the World?
Here's the latest on our leaderboard. Make sure to engage to gain points and win prizes! For an overview of our gamification program go here.
Check out who's climbing the ranks!