The Inside Scoop | September 19, 2023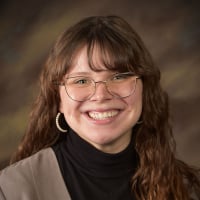 Our guest experts are pulling back the curtain on how they're achieving huge savings by:
Predicting spare parts inventory
Perfecting maintenance and reliability budgets
Protecting the lifespan of mission critical equipment
So circle September 27 and add this calendar invite. Remember, watch every webisode to earn your Production Health Pro certificate!
We'll see you on the "Flip" side!
Recent Discussions
Above you can see one of my favorite machine wins stories! What are yours? Comment here
I was putting some batteries in a couple of end points and noticed the LEDs are flashing different. The first one was what I normally see. It goes from blue, red then green then flash blue intermittently. The second one went from blue, red then green then flashed quickly red and red and blue for about 30 seconds then flashed blue intermittently. I was using new batteries. Bad end points? low batteries? Bad connections to the node? Read More
@Corinne Nielsen, an RSM from Augury, said, "First, operate within design parameters. Running machines faster or different than they are intended to be can often have very real and costly reliability consequences. Second, document minor stops better. These parasitic downtimes are often too short to be logged as downtime and can be the most costly in terms of reduced throughput, quality issues and waste."

Thanks @Corinne Nielsen for these amazing insights!

What would you recommend? Comment here
New Articles
The purpose of this document is to provide a step-by-step description of how to perform the production final test, power on Self-Test to confirm that the Halo EP unit is working properly. The test process should be done according to the steps described in this document…Read it here
Events
It's already September? Where has the year gone! As we ramp up for a busy October, wanted to share with you all where we'll be in the next couple months. If you're attending these events or live around some of these locations, we'd love to see you!
Upcoming events:
9.18 - 9.20. Independent Contractors Exchange Conference; Las Vegas, NV.
Come find us at our table!
9.25 - 9.27. Women in Manufacturing Annual Summit; San Diego, CA. 
Come find us at our booth!
10.3 - 10.4. Digital Supply Chain Transformation Assembly; Austin, TX.
We'll be leading a roundtable discussion with attendees and looking forward to deeper conversations. 
10.16 - 19.19. SMRP; Orlando, FL
We're very excited for @Nat Mills to be presenting on Continuous Machine Diagnostics: The Key to Resilient Operations. 
If you can't make his presentation, find us at our booth! 
10.17 - 10.19; LNS Industrial Transformation, Chicago, IL
Our CEO, @Saar Yoskovitz will be leading a keynote, in addition to Roger Brecht from Nestle Purina, participating in a different roundtable. 
If you're going to any other event, feel free to drop it below and let us know!