The Inside Scoop | September 12, 20223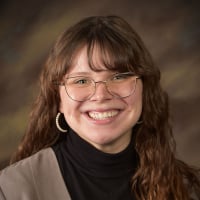 Recent Discussions
Check out my latest article on resonance here.
In summary, resonance is a naturally occurring physical reaction that occurs between the natural frequency of a structure and the forcing frequency of the rotating equipment.
These frequencies exist in all rotating equipment and only become a problem when they align and cause vibration amplitudes that increase the stress on the equipment's components. It can be complicated to identify and correct due to the multiple components and multiple frequencies that exist for each component.
When resonant faults are identified, it is important to correct them to avoid overstressing the equipment. This continuous stress for long duration run times eventually leads to repeat failures with no obvious root cause…Read More
Dave Penrith and I discussed using simple metrics that are meaningful to the operators and maintenance technicians. Both Dave and I have had success in measuring cases (unit out the door) or purchased line rates (rate at which the line was designed to run).
This ability to use simple metrics is key to the people first journey. Not only is it simple to understand, but a big driver of engagement in the production health journey. Simple metrics allow you to connect: people/teams to purpose, people/teams to machines, and machines to people/teams (when you have implemented a predictive CBM solution). Everyone begins to personally share in the success and shortfalls of the process…Read More
Our AI runs on "features" - physical values we extract from the machine's vibration, magnetic, and temperature samples. When a vibration analyst estimates a machine's condition severity from these features, they look at two things:
Levels. How high is the vibration relative to ISO standards and other comparable machines?
Changes. Is the vibration increasing or decreasing relative to the machines history, and how fast?
Member Spotlights
Meet Jeff Meyers, a dedicated professional with a diverse background and a passion for reliability in the manufacturing industry. Jeff currently serves as the Reliability Business Unit Lead at Hill's Pet Nutrition's cutting-edge smart factory in Tonganoxie, Kansas. His journey in the world of reliability has been an exciting and evolving one, taking him through various industries and ultimately leading him to become a vital part of the Hill's Pet Nutrition team…Read more
Who's moving up in the world? 
Here's the latest on our leaderboard. Make sure to engage to gain points and win prizes! For an overview of our gamification program go here.
Events
9.18 - 9.20. Independent Contractors Exchange Conference; Las Vegas, NV.
Come find us at our table!
9.25 - 9.27. Women in Manufacturing Annual Summit; San Diego, CA. 
Come find us at our booth!
10.3 - 10.4. Digital Supply Chain Transformation Assembly; Austin, TX.
We'll be leading a roundtable discussion with attendees and looking forward to deeper conversations. 
10.16 - 19.19. SMRP; Orlando, FL
We're very excited for @Nat Mills to be presenting on Continuous Machine Diagnostics: The Key to Resilient Operations. 
If you can't make his presentation, find us at our booth! 
10.17 - 10.19; LNS Industrial Transformation, Chicago, IL
Our CEO, @Saar Yoskovitz will be leading a keynote, in addition to Roger Brecht from Nestle Purina, participating in a different roundtable.