The Inside Scoop | September 5, 2023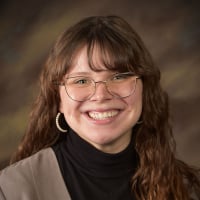 Recent Discussions
I'd like to hear from those in this Community where the benefits from your Augury deployment have also lead to broader successes as related to "thinking beyond the fix". This might include challenging current practices or adopting new systems in the areas of tribology, machine installation and setup, changes in engineered designs or changes in specified equipment.
I have started a routine of placing the Augury repair recommendations with the work order request. This allows the repair technician to explore all the possible issues which may be causing the abnormality.
Member Spotlights
Meet @Alexander Ocampo, an Operations Administrative Assistant at Colgate-Palmolive, whose impressive 32-year journey within the consumer products industry has seen him evolve alongside the ever-changing landscape…Read More
Who's moving up in the world? 
Congratulations to Surendra Singh for advancing to the rank of novice!
Here's the latest on our leaderboard. Make sure to engage to gain points and win prizes! For an overview of our gamification program go here.
Events
9.18 - 9.20. Independent Contractors Exchange Conference; Las Vegas, NV.
Come find us at our table!
9.25 - 9.27. Women in Manufacturing Annual Summit; San Diego, CA. 
Come find us at our booth!
10.3 - 10.4. Digital Supply Chain Transformation Assembly; Austin, TX.
We'll be leading a roundtable discussion with attendees and looking forward to deeper conversations. 
10.16 - 19.19. SMRP; Orlando, FL
We're very excited for @Nat Mills to be presenting on Continuous Machine Diagnostics: The Key to Resilient Operations. 
If you can't make his presentation, find us at our booth! 
10.17 - 10.19; LNS Industrial Transformation, Chicago, IL
Our CEO, @Saar Yoskovitz will be leading a keynote, in addition to Roger Brecht from Nestle Purina, participating in a different roundtable.