The Inside Scoop | August 29th, 2023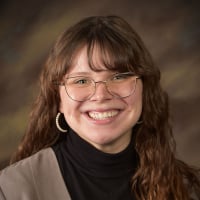 Flip this Factory
Make sure to join us this week on Wednesday, August 30th at 2PM EST, for our first Flip This Factory episode to learn how to rebuild your machine health program with a predictive maintenance mindset. We'll cover how purpose-built AI and Industrial IoT:
Optimize your production and maintenance planning
Increase capacity, OEE, and unlock capital
Decrease operational costs
Increase safety and morale
Save your spot here.
Recent Discussions
Anything that surprised you? Comment here
Hey all, my name is Nat Mills. I'm a solutions architect for Augury and recently wrote an article that addresses bearing wear. Check it out here.
How have you used vibration Analysis to help detect bearing wear? Comment here
New Articles
Note! Any questions for the Vibration Analyst or related to analysis, diagnostics, algorithms, repairs, failures, etc. should be addressed in the Machine Health Events thread on the machine page in the Augury Machine Health Platform. There are four ways to get help as a part of the Augury ecosystem; utilize The Endpoint…Read More
Proactively maintaining the program is key to ensuring long-term success for your site. In the realm of Maintenance, just like the changing seasons, there will be occasions when batteries need replacement, nodes require troubleshooting or an Endpoint needs remounting. By incorporating these actions into your maintenance routine, you're actively contributing to the long-term success and efficiency of your site…Read More
Augury sensor alarm sensitivity can't be adjusted. The AI algorithms don't set the machine health status, rather the vibration analyst does. The analysts follow standard best practices relating to severity assessment which is based on the risk of failure, not simply a strict amplitude level as with a threshold-based system…Read More
Member Spotlight
Meet Brad Athey, the Maintenance Superintendent at Louisiana Pacific! Brad's journey in his current role began in 2020 when he joined Louisiana Pacific as a Maintenance Mechanic. When the Maintenance Superintendent transitioned to the role of Plant Manager, Brad's skills and commitment were recognized, leading to his promotion to the position of Maintenance Superintendent…Read More