The Inside Scoop | August 15, 2023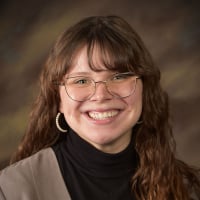 Recent Discussions
Continuing our dialogue regarding Augury versus an in-house vibration analysis program let's put some numbers together…Read More
What are the advantages and disadvantages of having an internal program and technicians executing vibration monitoring routes? How do they stack up to implementing the Augury solution for machine health? Read More
Has anyone experimented with the Auguscope? I'd be interested to hear about your firsthand experience with it…Share your insights here.
New Articles
I recently wrote an article on Motor Electrical Faults which you can find here. In summary…Condition monitoring for detecting motor electrical faults can be helpful in determining motor health. Identifying these faults requires the understanding of multiple frequencies generated by the physics around the design of each motor being monitored. Knowing the line frequency going to the motor and the…Read More
Your monitored machines can be viewed by selecting the "All Machines" filter from the "Machines to Notice" tab on your platform dashboard. Alternatively, you can view your monitored machines from the "Facility Breakdown" tab.
If you are working on an asset list for machines you plan to add to the program, reach out to your Solutions Architect on the Augury team for help. You can also access the asset list template here. See all general FAQs here.
New Resources
Asset List Template
This explains how to fill out an asset list approval form for Augury. The asset list must be submitted to Augury for approval and customization before the deployment process can begin. The FAQs in this document cover topics such as asset support and explosive environment definitions.
Access and download the asset list template here.
Member Spotlight
Meet Jorge Murillo, a dynamic leader propelling Colgate Palmolive's reliability enhancement initiative with a blend of vision and practical expertise. Through his strategic contributions and a deep-seated passion for IoT technology, Jorge has been instrumental in driving advancements in condition-based monitoring and maintenance strategies…Read More