The Inside Scoop | August 8, 2023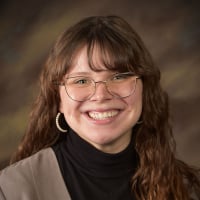 Recent Discussions
We all work with procedures and processes on a regular basis. They're crucial to maintaining consistency and success! My question for you is, what kinds of processes are you documenting around Augury? Can you share for the benefit of the community?
How are you encouraging your teams to adopt new technology?

We have been discussing a lot about Hi-Tech, SaaS, AI, TPM, IoT, VR, and other transformational processes and technologies that today have the capacity to step-change our Operations, especially if we synergize them. We also have discussed justification, change management…Read More
Recent Articles
Never. A machine in Monitor may have serious fault conditions which should be addressed to lower the vibration and increase the life of the worn components. However, it will not be placed in Alarm or Danger unless the risk of a failure is high. Machines can sometimes run with monitor conditions for years, but they are still outside of Acceptable standards and have issues that will reduce the design life of the machine components.
See a list of all our general FAQs here.
Hi, my name is Graham Schlanger. I'm a Solutions Architect for Augury and I recently wrote an article about belt wear. What it is, why it happens, and what you can do about it. You can check it out below and Share your insights here

Belts are commonly used as a means for power transmission in electric motor drive trains. Belt drives enable power transmission between two or more shafts through the use of pulleys and a belt linking the pulleys. They are generally more cost-effective than other options such as chain or gear drives…Read the Article