The Inside Scoop 🍦 | July 25, 2023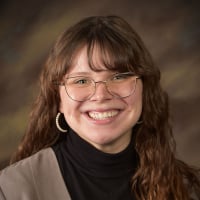 Product Updates
Anticipated Release Date: Thursday, July 27, 2023
What is it?
Users can now identify what machines are experiencing IoT issues and specific details from the machine page and building breakdown as well as the IoT Health tab…Read More
Recent Discussions
Check out this blog to see how a proactive maintenance team was able to avoid a big dent to their budget utilizing continuous monitoring data, advanced AI, and expert reliability communication and guidance to repair a problem in a vital air handling unit…Read More
At a recent conference I was approached with several questions regarding "Change Management" at the corporate and factory level. How did we achieve the speed of deployment and scaling of digital solutions including Augury. First we had to adopt a paradigm shift…Read More
Weekly Best Practice
Augury can be thought of as both a tool and a service. As is often proclaimed with tools - if you don't use it or if you "leave it on the shelf collecting dust" it won't work. And a service presumes that there is a relationship and an exchange of value. With some services such as Netflix or Spotify, it is a pretty straightforward SaaS (software as a service) relationship.  With Augury there is a SaaS component…Read More
All of our training courses are hosted on The Endpoint! From the basics of vibration analysis to a full certification on Halo Installation we've got the training courses you need! Share with your team and become masters of Augury together. Start learning here.