The Inside Scoop | July 11, 2023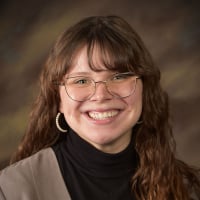 3 Reasons to Join the Conversation
The Endpoint has a lot to offer, one being access to the combined minds of hundreds of manufacturing professionals and the Augury team in the community forums.
All you have to do is ask.
Need to troubleshoot issues with equipment? Ask the community for help.
Need your team to trust Augury to correctly and accurately diagnose your machines? Ask the community how.
Need to justify a machine health solution like Augury to your organization? Ask they community how they did it.
Make a post here.
Recent Discussions
Manufacturing plants face multiple internal and external demands, many moving parts and a significant number of decisions to make, all at the same time, while Quality product, more capacity, and increased efficiency is expected every time…Read More
Machines do not last forever, but their lives can often be better aligned with business objectives by administering effective maintenance and monitoring programs. In this vein, two common pathways for life extension…Read More
Weekly Best Practice
To everything, there is a season. Just as with living things this is true for machines. Despite our best efforts, eventually they fail. With robust Reliability Centered Maintenance programs most unexpected failures can be avoided but unfortunately, not all. It could be human error during a routine PM or a poor…Read More
New Articles
The disciplines of machinery lubrication and vibration analysis are both critical elements of a reliability-focused culture. Both enable us to stay on the left side of the revered potential failure-failure (P-F) curve. Unfortunately, even in the modern era, these programs often exist in a disconnected state, forgoing the…Read More