The Inside Scoop 🍨 | June 27, 2023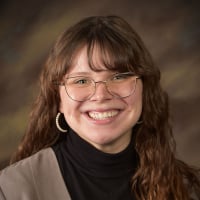 Want to check out a new homepage experience in the Augury platform?
Yehonatan Alfasy June 15
Hello Augury customers! My name is Yehonatan Alfasy and I'm a product manager for Augury. We're currently testing a new homepage that will gather information on what's happening in your system all onto one page. This will be a facility home page that will provide a quick look into the recent updates across the entire system with high-level task management and facility statuses.
I would like to show this page to some of you and get some feedback to make this the best experience we can! If you're interested in speaking with me please reach out in the comments and we'll set up 15 minutes to chat…Comment here
Weekly Best Practice
Attempt to understand what did happen and what didn't happen leading up to the failure. Assess the process, the environment, the staff, and the equipment upstream and downstream. When bearings fail, cut them open and examine the wear patterns to understand if the bearing was suffering from electrical fluting, thrusting, lubrication issues, water intrusion, or something else…Read More
June Events
Join us for our welcome event, Getting to The Endpoint on Wednesday, June 28th at 9 AM EST. Register here
Also, see Augury at…
The Connected Manufacturing Forum, Atlanta, GA, 6/27-6/28
The McKinsey European Summit 'European Competitiveness Forum, Stockholm, Sweden, 6/30
This Week's Leaders
Want to climb to the top of the leaderboard? Participate in the discussions to earn points and receive prizes!

Learn more about how we've gamified The Endpoint here.