The Inside Scoop | June 21, 2023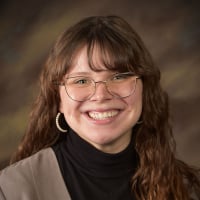 Welcome to The Endpoint 🎉🥳
That's it folks, we're live! After several months of gathering feedback, making changes, and building content we've finally opened The Endpoint to the public 🎉 What does this mean for you?
You can now share the site with your colleagues. Simply send them the link and urge them to register in order to get full access.
You'll see more unfamiliar faces. Introduce yourself on this thread! And if you haven't already, update your profile picture so we can see who you are. The Endpoint is many things and a network of maintenance and reliability professionals is one of them! You never know who you may connect with and what it may lead to.
You may be concerned about the public availability of the community. If you have questions please review our community guidelines and feel free to shoot me a message if you're still concerned.
Get Excited!
We've also formally launched our gamification program! Want to earn rewards for activity on The Endpoint? Review our gamification article to learn how! Expect some great prizes in the future!
Mark your Calendars!
In one week we'll be holding a live community event to welcome new community users to The Endpoint. We'll be hearing from two of our most active community members, @Alexander Pastor and @Roy Smithson, about the value of The Endpoint and how to navigate it. They'll be an exclusive gift for attendees so be sure to register here!
Read about why we launched The Endpoint!
"As many know, Augury has amped its ambitions in terms of its purpose. We are now out to apply the predictive power of artificial AI to transform the world so businesses, people, and our planet can all thrive," says Brian Fitzgerald, Chief Revenue Officer at Augury. And as we seek to transform manufacturing through Production Health, we know we cannot do this alone. We need the voices, support, and contributions of a group who extend well beyond Augury's borders…Read More
Recent Discussions
Hello Augury customers! My name is Yehonatan Alfasy and I'm a product manager for Augury. We're currently testing a new homepage that will gather information on what's happening in your system all onto one page. I would like to show this page to some of you…Read More
With all the new members that have recently joined this community, I would like to get a an understanding where everyone resides on the reliability spectrum. As you can only select one category, if you fall into "Some Preventive" and "Some Predictive", just choose "Some Predictive"...Read More
Many of my posts to this community have been about the power and value of Production Health (prior post included at the bottom). It is a subject that can be a bit abstract especially to those that are primarily focused on the very necessary maintenance function. However, I wanted to raise…Read More
This Week's Best Practice
Vibration Analysis is often referred to as the cornerstone of a condition monitoring program.  Similarly, we believe Augury should be the cornerstone technology - a must-have which can be supplemented by other technologies based on your needs. The majority of the time we can tell you exactly what is wrong with your Augury monitored machine and what you need to do to correct it, but there are times…Read More
New Articles
Eliminating structural looseness is critical to ensure the reliability and maximize the lifecycle of all rotating assets. It is important to remember that structural looseness is often the result of additional underlying faults but can also exist alone due to poor design, installation, or repair. The best method for eliminating structural looseness…Read More