Help Us Spread the Word! Join the Full Launch of Augury's Community tomorrow!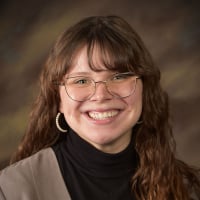 We have exciting news to share! On June 21st, we're launching the full version of Augury's Community - The Endpoint - and we need your help to spread the word within your organizations.

(Did we tell you we picked a name? Welcome to The Endpoint!)

Your feedback has been invaluable in shaping our community platform. Now, we invite you to amplify your impact and help us reach more people who can benefit from this vibrant online space.
Why share
Amplify Your Impact: By sharing the news of our community launch, you'll help us expand the network and make it even more diverse, insightful, and engaging.
Networking Opportunities: A larger community means more opportunities for meaningful connections, knowledge sharing, and collaborations within your industry or field of interest.
How to share
It's simple:
Share the News: On June 21st, let your colleagues and associates know about the full launch of The Endpoint. Talk about the benefits and opportunities it presents for professional growth.
Get them into the community: Send them this link (https://endpoint.augury.com) so they can join.
Save the date: June 21st!
Let's kickstart an exciting journey together.
And thank you again for your ongoing support. We are excited to see what comes next for The Endpoint!