Production Health Community Newsletter | June 6, 2023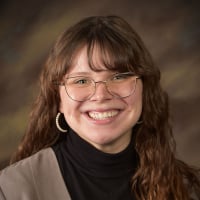 Welcome, Colgate and Hills Pet Nutrition!
Today we welcomed over 400 new community users online from Colgate and one of their leading brands, Hills Pet Nutrition. Welcome Colgate and Hills Pet! We're glad to have you here in the early stages of the Production Health community and look forward to hearing your insights and questions.
Want to learn more about Colgate and Hills Pet? Check out their success story in the article below
Colgate-Palmolive's Warren Pruitt wants his company's machine health program to not only streamline production, but also digitally transforming their manufacturing operations to improve efficiency and…Read More
For those of you new to the community, check out the brief welcome video below and out onboarding article to get started with the community!
Top Discussions
What is the most memorable or unexpected situation where Augury's insights helped you and your team tackle a problem?
Please remember if you are using SE to set your under value alarm. If the End Points fall off and you don't catch the decrease in values you may get a unexpected surprise.😲
Hi All, I am wondering about how you all drive adoption with the teams of the Augury Platform. When I have been rolling out any digital capability, I found that the use of "boot camps" with the factory folks was a priceless way of gaining traction and training people at the…Read More
Thank you for the trophy Augury; it was unexpected and appreciated. We're glad to be more proactive with our program and happy to see a reduction in our downtime…Read More
This Week's Best Practice
Similar to last week's Best Practice article, this week focuses on ensuring accurate information is fed into our algorithms and analysts so they can return the most accurate diagnostics. Rather than data from the hardware, this time let's consider the machine information fields…Read More
Machines talk, we listen. But sometimes we're speaking different languages. 
Not every type of failure mode a machine experiences will manifest itself in our data sets.  These are some of the most common reasons Augury may not see evidence of a failure in the data…Read More
New Articles
How do I use alerts that I get from SE equipment?
The SE alerts are designed to notify you of potential health changes to the health of their equipment by flagging unique changes in various mechanical and vibrational parameters.

In order to filter out alerts that are not indicative of a real deterioration in the machine's health (e.g. a one-time event that causes the vibration levels of the machine to increase sharply), and identify the alerts that should raise concern, we have created a step-by-step wizard that can walk you through the process of reviewing every alert on SE.
Can I see spectrum data on my MH SE equipment?
No, spectrum data is not available for MH SE assets. Users can access spectrum data on equipment monitored by MH CR…Read More
Halo Endpoint Installation Guide
The Augury Endpoint (AC00009) is a smart wireless vibration, temperature, and magnetic sensor. The AC00009 enables real-time continuous health monitoring of rotating machinery and is part of the Augury continuous diagnostics solution system named Halo. Halo brings comprehensive insights into the machinery status for…Read More
WARNING: This shall only be done when the area is known to be non-flammable. Turn on the endpoint. Open the 4 cap screws securing the endpoint's cover, using a 2.5mm Hex key. Gently lift the cover straight up and off of the endpoint.1st turn on - The EP runs a self-test every time you turn it on. Review the Self-test results…Read More
Identify the mounting point on the machine. Validate there is enough room for the EP. Make sure the location is aligned with Augury for optimal vibration reading. Recognize the intended orientation of the EP. Make sure the Serial number can be scanned after the installation - if it's a problem, map the EP securing in…Read More
Make sure you are using the correct EP type. Use the correct EP type for the correct machine. The app won't let you map an incorrect endpoint. The EP should have a label on the base that marks the type…Read More
Available on Android devices. Open Halo Install App. Click on the appropriate Install Field Job. Click on the machines section. Click on the machine you would wish to map your endpoints to. Click on the area of the machine you would like to map first…Read More
When a machine component is taken apart for a repair, the endpoints installed on it would probably be removed and remounted at a later time. Either on the same part or on a new one. Note: It's important to know that each endpoint has a unique serial number, and each is linked to a specific bearing and orientation…Read More
June Events
We have a lot of events planned for this year, and would love to catch you in person if you'll be at any. For the month of June, we'll be at:
Event

Location

Date

Lombard, IL

6/6-6/7

WEF: Industrial AI initiative event

Turkey

6/13

Lombard, IL

6/13-6/14

Atlanta, GA

6/27-6/28

McKinsey European Summit

'European Competitiveness Forum

Stockholm, Sweden

6/30