Production Health Community Newsletter | May 17, 2023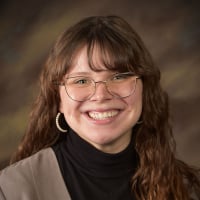 We're excited to share that Augury has a new mission, vision, and branding that represents who we are today and the future we aspire to build. For us, it's no longer just about "Machines Talk, We Listen", it's about "Predicting a Better Future." Read more about what this means and looks like in our updated website: https://www.augury.com/
Watch for a post coming soon that will walk you through updates to the website and how you can utilize it to learn more about and share information about Augury.
Welcome Pepsico!
Today we welcomed 27 new community users online from Pepsico, a leading global hygiene and health company. Welcome Pepsico! We're glad to have you here in the early stages of the Production Health community and look forward to hearing your insights and questions.
Want to learn more about Pepsico? Check out their success story in the article below
At PepsiCo, we're always looking to improve our operational excellence. And specifically, we wanted to reduce our unplanned downtime. We had a very clear business target that we had to achieve, and we scouted for a few solutions, big companies, small companies. We did an objective side-by-side assessment. We tested a few actually. Augury came as the best solution and the most fitting one for the PepsiCo operations. -
Anna Farberov
General Manager, PepsiCo Labs
For those of you new to the community, check out the brief welcome video below and out onboarding article to get started with the community!
This Week's Best Practice
As machines get more complicated, with more components and forcing frequencies, it becomes more difficult to identify the source of those frequencies without information about those components, especially if there are speed increases or reductions along the drive train.  If we know there are belts, chains, and/or gearboxes, we expect those components to generate vibration but it becomes more difficult to be certain about the signature not only of them but also of the forcing frequencies of the components further downstream…Read More
Member Spotlight
@Alexander Pastor has a passion for data analysis and data science. With a background in process engineering, he currently serves as an Analytics Systems Engineer III at GAF.  Among his major accomplishments, Alex helped launch one of the company's first multi-facility Augury deployments…Read More
New Articles
Predicting the specific time to failure with great accuracy is difficult because there are unknown future variables at play such as how often the machine will run, what the load will be, and the lubrication practices, etc. Instead, we choose our health statuses based on the risk of failure. Those categories have been proven to be very accurate and can help to prioritize maintenance and operating decisions…Read More
The Auguscope DeviceThe Auguscope is the measurement tool used to collect vibration data and it will pair with the Auguscope app on your handheld device to transfer the data to our cloud platform. For detailed assembly instructions refer to the assembly instructions. Once your user account has been created, and the…Read More
Device ComponentsThe Auguscope device comes with the following components: The Auguscope DeviceDual Function SensorSensor MagnetSensor CableData Cable with Lightning Connector (iPhone)Data Cable with Micro USB Connector (Android)USB Charging CableUSB-C Charging CableOnce your user account has been created, and the…Read More
Keeping track of the Auguscope device itself is important to determine what Auguscopes are deployed in your region or market and how to see who last used them. Each Auguscope has a unique serial number that is listed on the back side of the device itself. Any time a device is used, it is captured with the serial number and…Read More
How do I confirm that my Auguscope app is up to date?Open the IOS App Store or Google Play and search Auguscope. Click on the app in the store. If your Auguscope app is not fully up to date you will have the option to update it from your app store's device page. How do I log out of the Auguscope app?In order to log out,…Read More