Production Health Community Newsletter | April 25, 2023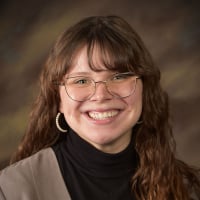 Upcoming Events
Augury Community Feedback Group
Please join your fellow community members in this brief feedback session to share what your experience has been so far and what you hope it will be in the future. We will also have updates on the future of the community so stay tuned! There are two meeting options to accommodate time zones and schedules, please join whichever is most convenient for you.  To show our appreciation for your feedback we will be sending out a small thank you to all the participants in the session. So if you're motivated by food like I am, definitely join.
Join the event here.
Weekly Best Practices

The likelihood of a facility's successful adoption of the Augury solution is increased significantly if we enable someone (or multiple people for larger facilities) to be the "champion,"- a leader and coach for the Augury program. Moving towards becoming data-driven with your maintenance program is an undertaking that should not be underestimated, and having someone who can own and drive the program is a great way to help drive the change management that is required for success…Read More

New Articles
Each EP can store 8 hours of data (in case Bluetooth connection is interrupted between the EP and Node). Assuming the Node is supporting 16 EPs, each node can store over a month of data (in case the internet connection is interrupted).
Stephanie Hartsog Apr 14, 2023
Our standard sampling rate is once per hour, with vibration, magnetic, and temperature data captured by Augury sensors. We can vary this rate in certain circumstances, sometimes increasing it for specific troubleshooting and analysis purposes. As we continue to improve our algorithms, we explore other approaches to sampling that vary in frequency or length either to improve coverage of non-standard machines or reduce data transfer and power requirements…Read More

Member Spotlight
Ben Burrell, a Maintenance Planner for Frito Lay, started in his current role 5 years ago. Ben is particularly proud of finding a long-term solution to frequent oven drive failures, which involved changing the design of the equipment from a belt-driven gearbox to an integral gearmotor. This change has resulted in fewer failures and less downtime for the company…Read More