Production Health Community Newsletter | March 21, 2023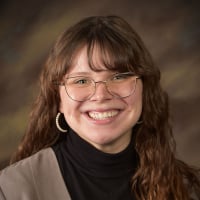 Check out this week's newsletter for new articles, best practices, and discussions related to the CMMS<>Augury Integration along with a chance to win a 'Pot of Gold' snack box in our St. Patricks Day Post!
Influence Augury by Providing Your Feedback
We're interested in capturing stories and data that reflect the impact you've made on your operations and people by implementing Machine Health. As some industries are seeing demand soften and production levels decline, it's important to consider the whole value of a Machine Health solution, and not only the costs of lost production...Share your feedback
Latest Discussions
Today I'm happy to share a recent interview with @Matt Bernhard, the go-to man at Augury for interoperability. We are here to answer some of the more common questions about CMMS integrations with Augury and to share two new articles with you. Please direct any questions or feedback to @Matt Bernhard in the comments below…Read More
As we look to justify the investment in the Augury platform we gravitate towards the impact of significant reduction in equipment failures. We can always look at our data and assume some percentage improvement in line output. This translates to cost reductions in maintenance labor, parts usage, etc. Of course, in today's capacity constrained environment, the additional freed-up capacity is worth much…Read More
Can you guess how much sales increased for beer manufacturers on the holiday last year? Post your guess in the comments below! The answer will be revealed tomorrow! The person who is closest to the correct answer will receive a gift box with some St. Patrick's Day snacks!..Make your guess!
Weekly Best Practices
Augury provides an optional "work order #" field in the repair form for your benefit. While repair and fault details are critical for accurate equipment history and diagnostics, it is also recommended to record the work order number from your CMMS (Computerized Maintenance Management System) into the Augury repair form for easy reference in the future…Read More
Member Spotlight
Antonio Muniz is the Manufacturing Excellence Manager at Essity. He started at the company as a process engineer in a paper machine and later became a production manager in converting lines for personal care. Antonio is proud of the sense of community that working with Augury has created within Essity…Read More
New Articles
Augury has different mobile capabilities and applications for our Machine Health solution and services…Read More
Is Augury capable of integrating with CMMS? Yes, Augury can be integrated with almost any CMMS platform including SAP, Infor, Maximo, Maintenance Connection, and many more. Is CMMS integration included as part of my Augury Machine Health program? Yes, as part of the Augury Machine Health program we provide access to our…Read More
Transform prescriptive diagnostics into actionable workflows with Augury interoperability. Augury makes machine health data and insights accessible across your enterprise and manufacturing systems through value-driving interoperability. All the insights Augury derives from your assets on vibration, temperature, and magnetic…Read More
Upcoming March Events
We have a lot of events planned for this year and would love to catch you in person if you'll be at any. For the month of March, we'll be at:
Intl Mass Timber Conference 3/27 to 3/29 in Portland, OR
American Manufacturing Summit 3/28 to 3/29 in Lombard, IL
Popular Topics This Week